2021 Tents & Canopies
TENTS
Space on the golf course can be rented for tent placement. Prices increase depending on the game. Our preferred caterer is Katherine's Catering and our preferred tent rental company is Delux Tents.
Space for tents 40′ x 60′ or smaller

Non-premium games: $3000; Premium games*: $4000

Space for tents larger than 40′ x 60′

Non-premium games: $5000; Premium games*: $6000

Angell House

Non-premium games: $2500; Premium games*: $3000
Fee includes space for tents on the tennis court only.

* Premium games are any games against a Big Ten opponent.
Non-members are required to sign a contract with AAGOC. A refundable DAMAGE DEPOSIT of $1000 is required for Angell House rental and $500 is required for tent area rental. Damage deposit is returnable to the client(s) after the event has been held and the property has been inspected for any potential damage from the special event

---
CANOPIES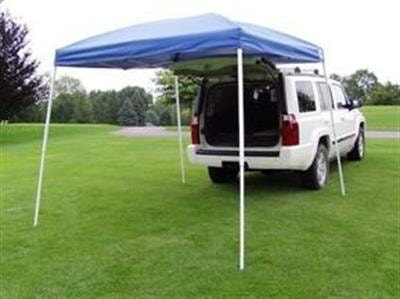 Canopies no larger than 10' x 12' are allowed at no extra charge but must be placed closely BEHIND vehicle. They must not occupy traffic lanes or be next to vehicle. Space on the course is available for rent for tents larger than 10' x 12'. Contact Brian Stange for prices.